William F. Slater, III, PMP, CISA, CISSP, MCSE, MCITP
Program Manager
IT Consultant in Data Center Management and
Change Management
M.S. in Computer Information Systems
1337 N. Ashland Ave., #2
Chicago, IL 60622
United States of America

Home: 773-235-3080
Cellular: 312-758-0307
---
Home | Persistence | The last class I took | Impressions of my Classes and Teachers and Teams
My UoP MS CIS Schedule | My current grades | Examples of Course Work | The Program Description: My UoP MS CIS Class
Handbook | MyCampus.phoenix.edu | Bio | Teamwork | Gallery | My Higher Education Timeline
My thoughts on working in an online education program | Why work on a Master's Degree in a Graduate program?
The UoP contact if you decide online education if for you | Certifications - Present & Planned
Graduating and Getting your Graduate Degree at UoP - How Does It Feel? | billslater.com
Institute of Data Center Professionals - Data Center Technology Certificate Program
*** Stolen Material Notice ***
---
Current Visitor Count:
Graduating from the University of Phoenix
What did it feel like?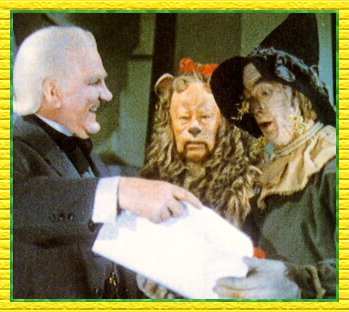 The Scarecrow gets his UoP Diploma?
On September 16, 2007, looking back almost three years, it was a huge sense of accomplishment and relief. I took every course very seriously and worked hard for excellent scores on every assignment. I felt very proud of my achievement and so did my family. I also think that earning this M.S. degree in Computer Information Systems helped prepare me to get better career opportunities in the future. The longer you are in the Information Technology career field, there are greater and greater expectations for career development, self-education, and improvement. The M.S. CIS degree is a significant demonstration of the fact that I am taking taking my IT career seriously and hope to work many more years in this field. Visit my career page for more information about my IT career.
A Copy of my UoP M.S. Diploma is shown below:

click image to see the enlarged image
My final UoP grades are shown below.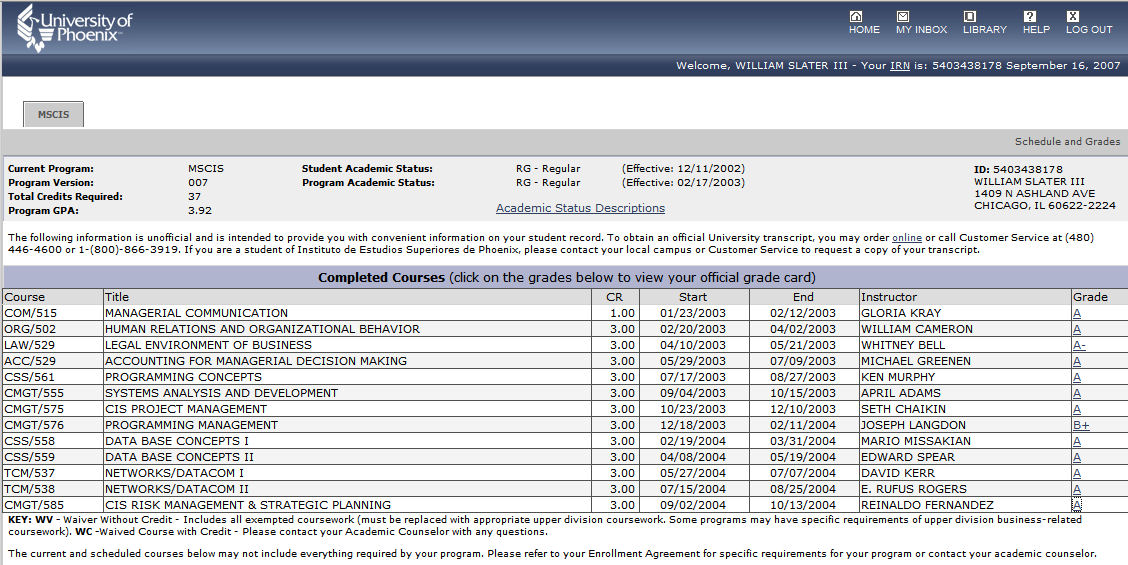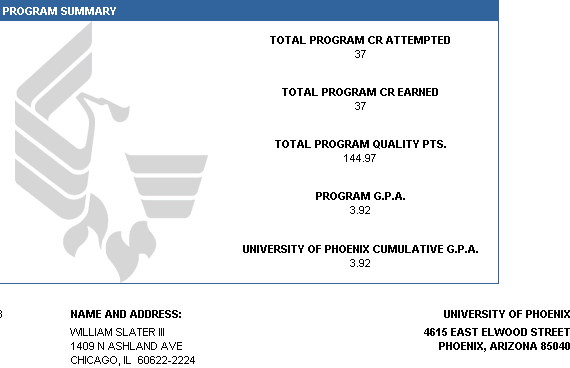 Note: In January 2006, I received a National Science Foundation scholarship and started in the Data Center Technology Certificate Program created by the Institute of Data Center Professionals at Marist College. Taking two 3-credit hour classes at a time for 12 weeks, with only a weekend between sessions has been a brutal academic endeavor, sometimes requiring as much as 35 to 45 hours of study and course assignment work.. It has been even tougher than getting a graduate degree at UoP, where I only averaged about 30 hours a week. Anyway, I will finally complete this Data Center Technology Certificate Program in February 2008 after completing my Data Center Accounting class. Read more about the entire program here.
Last Updated on Sunday, July 11, 2004
---