Example of Visual Basic Application Development
Visitor Count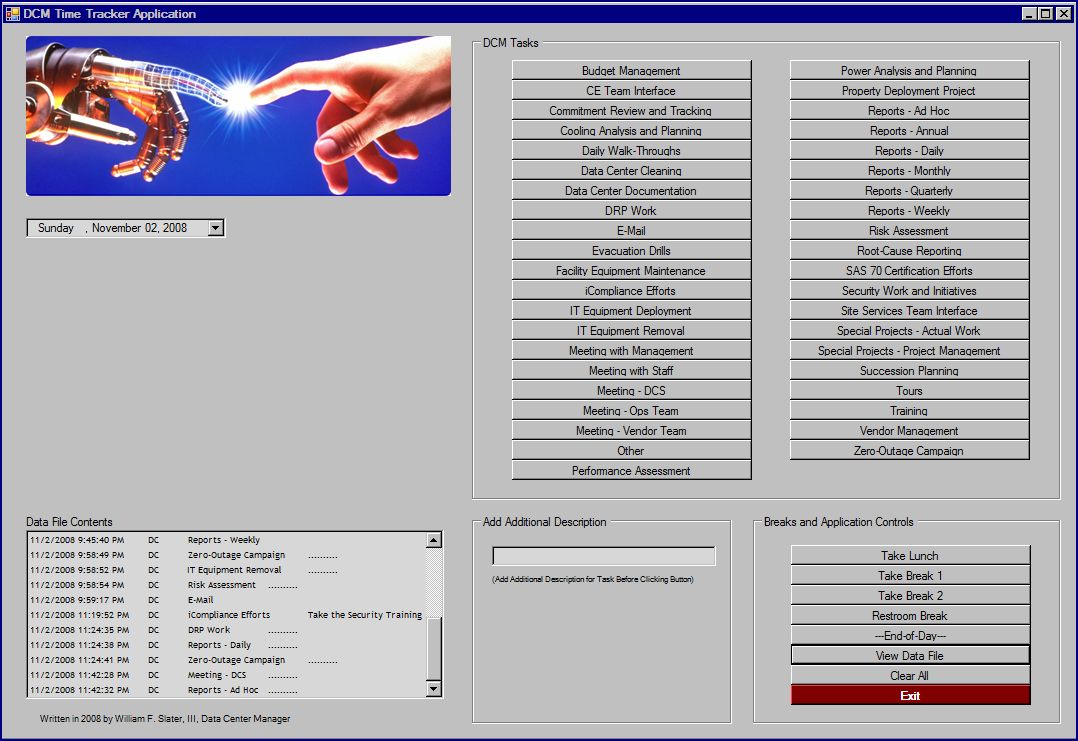 I did the analysis, design, coding and testing of this program.
For more details in a PDF file, including what you can do with the data from this program, click here.
For even more details about Visual Basic and why I wrote the first version of this program, click here.
If you are in a high pressure job with a lot of multi-tasking and a lot of responsibilities, you may need something like this for your work or business. E-mail me to arrange for your own version of this Time Tracker Program, customized to your exact needs.
---
Copyright © 1998 - 2009, Slater Technologies. All rights reserved, nationally and internationally.
September 25, 2009. William F. Slater, III