William F. Slater, III
My LAN
Comments
I have been working at assembling this LAN and the components in it since November 1995. Sometimes it feels like it's a never ending job.
I have created an Intranet using MS Internet Information Server 3.0 and Internet Information Server 4.0 running on Windows NT Server.
Usually at least one evening per week, I gather with specially selected colleagues to mentor them and train them on these technologies. So far, we I have had extraordinary results with the people I have taught on my LAN. They have accomplished a great deal as a result of my mentoring. In addition, we have a really good time and it's a lot of fun!
Click here to view this LAN as an Intranet
---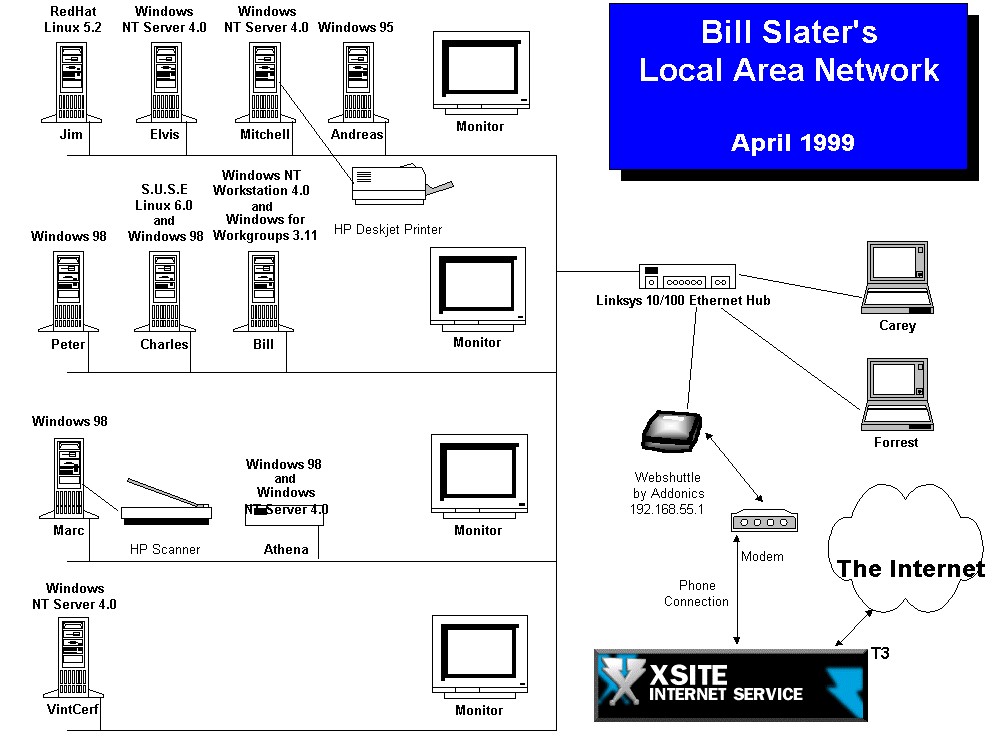 ---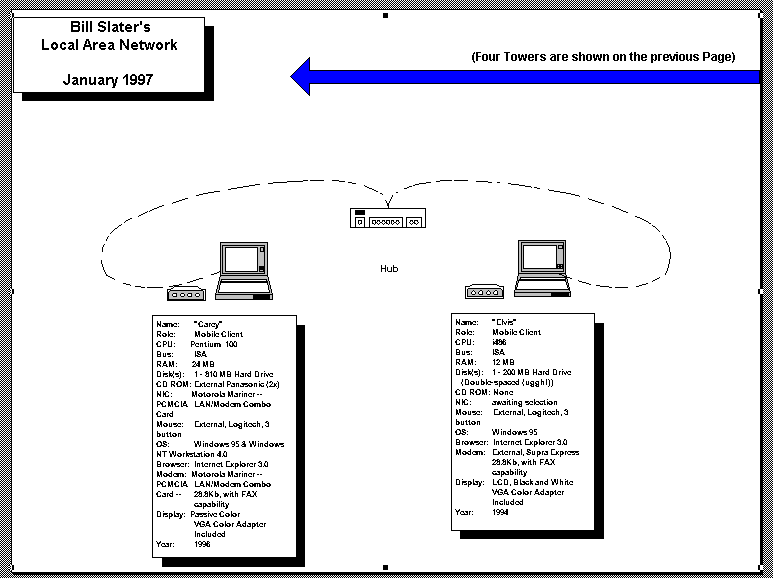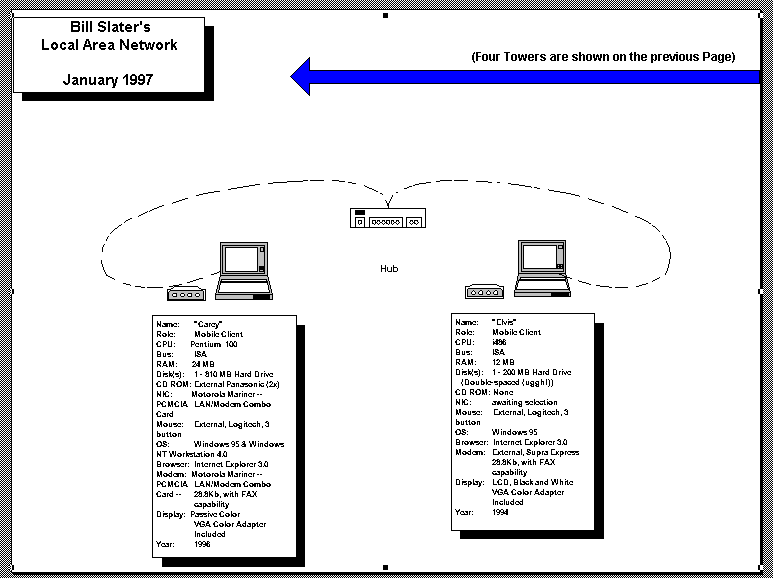 ---


E-Mail me with your comments and/or questions.
---
Last Updated on September 6, 1998
Bill Slater
---

---