"I have a Dream..."
William Slater's Dr. Martin Luther King, Jr.
Tribute Page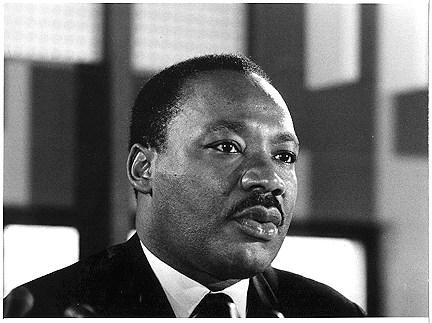 (Source of Picture: A web-based Encyclopedia Page from 1996)
Nobel Peace Prize Winner -- 1963
Born 1929 -- Died 1968
---
"I have a dream that one day on the red hills of Georgia the sons of former slaves and the sons of former slave owners will be able to sit down together at the table of brotherhood.".
--Dr. King's Speech, Aug. 28, 1963, Washington, D.C.
---
I was paperboy in Memphis, Tennessee when Dr. King was assassinated. It made an indelible impression on me as being one of the grimmest, darkest days in U.S. History. Over and over, the TV and the radio stations in Memphis played his speech which he made the previous evening before city sanitation department workers (who were striking for better wages and working conditions), about "Yes, I've been to the mountain top..." I remember it all so well that when I hear excerpts again of that speech, or when I replay the voice and the words in my head, it sends chills down my spine. I knew it then and I still believe that Dr. King was a great man and certainly one of the greatest Americans of the 20th century.
Let us pay tribute to a man who had the courage to use inspiration, peaceful resistance, knowledge, oratory, and great writing to help make an America where people of all colors, races, creeds and national origins could work, live, and play together in peace. The United States is a better country for having produced Dr. Martin Luther King, Jr. He is a man whose dreams and visions have inspired people from every nation on planet Earth. May his soul rest in peace and may his work and his Dream continue.
William F. Slater, III
slater@billslater.com
http://billslater.com
---
Additional Dr. Martin Luther King, JR Pictures
Will Be Posted Here
| | | | | |
| --- | --- | --- | --- | --- |
| | | Dr. King at the "I Have a Dream" Speech | | |
| | | | | |
---
Dr. Martin Luther King, JR Birthday / Holiday Celebration
Each year, we celebrate Dr. King's life and birthday on an official holiday U.S. holiday. Here are some things you can do to observe this holiday and pay respect Dr. King's life and work:
Read the "I Have a Dream" Speech in its entirety
Read the "I've Seen the Promised Land" Speech in its entirety
Read the World House Essay.
Contribute time, effort and or money to your favorite humanitarian or civil rights cause.
Visit some excellent websites about Dr. King, his work and his life: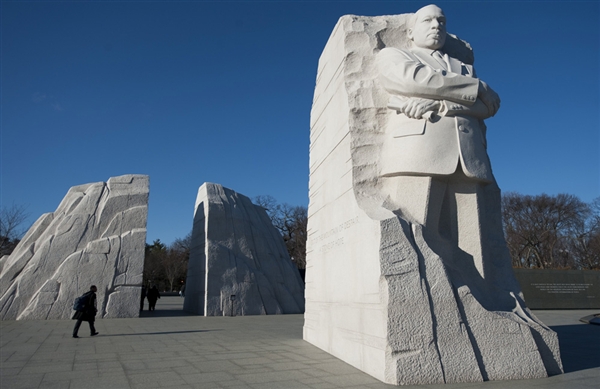 Martin Luther King Jr Memorial photo by Saul Loeb AFP Getty Images
---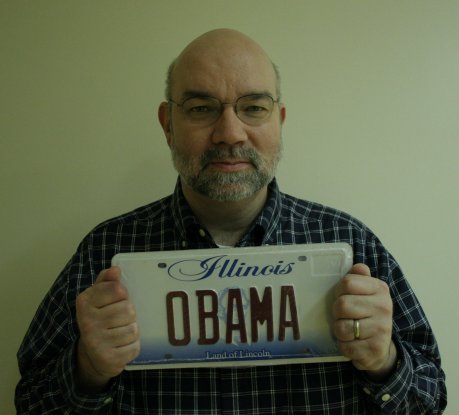 Click here for the story about this Illinois OBAMA license plate
E-Mail me with your comments and/or questions.
---
Visitor Information

(Click on the map above to see where the visitors are coming from)
---
Copyright 1996 - 2011 by William F. Slater, III, Chicago, IL, USA, All Rights Reserved, Nationally and Internationally.
Last Updated: Saturday, January 14, 2012